Meet Dr. Moretta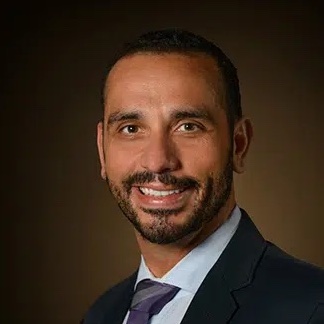 If one were to summarize Dr. Moretta's electrophysiology career in one sentence, it would be "Dedicated to Excellence and Advancement." Dr. Moretta is a firm believer in researching and ultimately leveraging the most advanced and effective protocols that this technologically advanced subspecialty of cardiology offers. He also recognizes, however, that there is no replacement for the experience and knowledge of the electrophysiologist themselves.
To that end, Dr. Moretta is quadruple board-certified in internal medicine, cardiology, clinical cardiac electrophysiology, and echocardiography. He has extensive training in ultrasound guidance to reduce the fluoroscopy or radiation his patients are exposed to. Today, over 95% of his procedures are performed without fluoroscopy. He is also dedicated to performing cardiac catheter ablations in the shortest time possible (often under one hour) to minimize the risk of anesthesia and postoperative complications in his patients.
Specialities and Areas of Focus
Defibrillator implantation
Subcutaneous defibrillator implantation
Dr. Moretta is at the leading edge of conduction system pacing, as a viable alternative to traditional pacemakers, in the process virtually eliminating the risk of long-term heart failure caused by traditional heart pacing. He is a top implanter of these devices in the state of Florida.
Board Certifications
Internal Medicine
Cardiology
Clinical Cardiac Electrophysiology
Echocardiography
Cardiac Fellowships
Clinical Cardiology Fellowship – Lenox Hill Hospital/North Shore University – New York/Manhasset, NY
Clinical Cardiac Electrophysiology Fellowship – Stony Brook University – Stony Brook, NY
Appointments & Interests
Co-chair, Watchman Structural Heart Committee at Sarasota Memorial
Primary investigator, REAL AF registry at Sarasota Memorial
Primary investigator, Medtronic Product Surveillance Registry and Personalized Therapy Study at Sarasota Memorial
Member, Medtronic Advisory Board for new product development
Member, Biotronik Advisory Board for Electrophysiology Fellowship Education
Memberships
American College of Cardiology
Heart Rhythm Society
American Medical Association
American College of Physicians
Hospital Memberships
Sarasota Memorial
Blake Medical center
Doctors Hospital of Sarasota
Shorepoint Health
Lakewood Ranch Medical Center
Fawcett Memorial Hospital
Dr. Moretta was born and raised in on Long Island, New York. After some time living in Italy as a child, he settled back on Long Island, where he practiced until 2018. He then came to Sarasota to join Heart Rhythm Consultants and develop his practice in Florida. Dr. Moretta speaks English, Italian and Spanish and enjoys several interesting hobbies, not least of which are theoretical physics and cooking. Dr. Moretta enjoys not only southwest Florida's fantastic climate but also the opportunity to pursue his enjoyment of swimming and paddle boarding all year round.