No Fluoro Cardiac Catheter Ablation
Since the dawn of catheter-based minimally invasive interventions, we have used continuous imaging to direct the catheter system through blood vessels and ultimately into the heart. For years, the definitive answer was fluoroscopy or continuous X-ray. In the electrophysiology lab, EPs must use this continuous X-ray for hours to ensure a safe and accurate catheter insertion. Of course, one of the biggest concerns is the amount of radiation emitted by this guidance modality. While we try to minimize the use of fluoroscopy, only deploying it when necessary, an alternative was clearly required.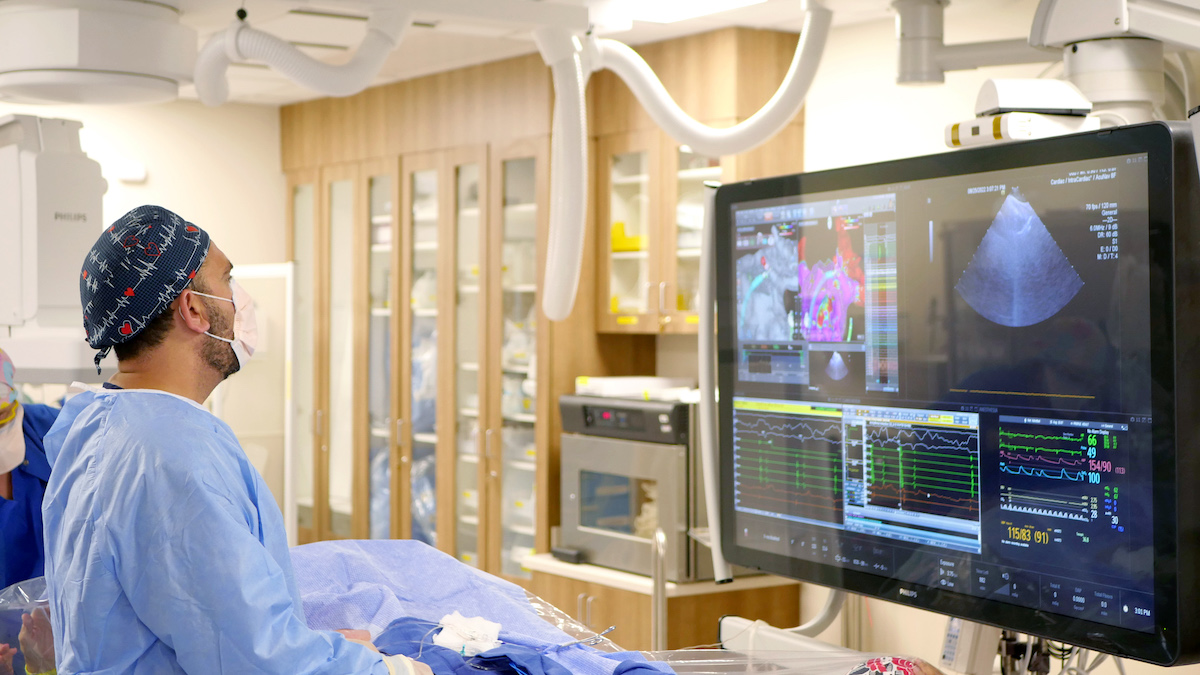 Dr. Moretta is an early adopter of no fluoroscopy guidance using advanced ultrasound technology. This guidance technique requires a more significant learning curve but may even be more accurate than fluoroscopy. Further, ultrasound technology does not emit any radiation and, as such, creates numerous benefits:
First, the benefit to patients is very real. While electrophysiologists and others in the EP lab can wear lead to reduce their radiation exposure, our patients can't. This is particularly important for our younger patients and pregnant women. The goal, of course, is to reduce the cumulative radiation our patients are exposed to during their lifetimes. Ultrasound does this effectively without compromising the visualization of the catheter's progress to the heart.
However, there is also a distinct benefit to us as electrophysiologists. Not only are we not exposed to radiation, but the lead suits we must wear are cumbersome! During particularly long cases, concerns about fatigue are reduced dramatically by eliminating x-rays. Without the lead, we can help a greater number of patients by performing more ablations each day because we simply can, physically.
Of course, there are times when fluoroscopy may be required, and on those occasions, we reduce exposure as much as possible without compromising visualization. However, anytime we can reduce the patient's exposure to radiation, we decrease the risk of radiation-caused tissue injury, which can occur during or shortly after the procedure. We also eliminate the added risk of cancer later in life, especially in younger or unborn children.